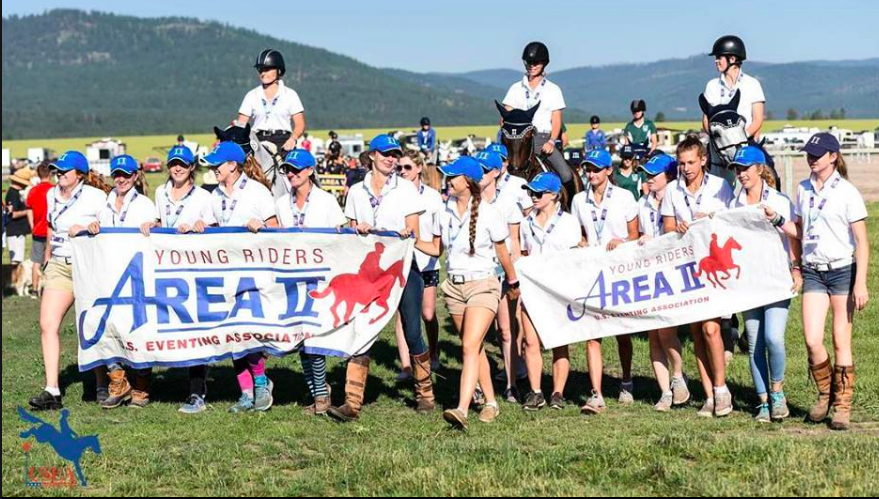 Area II 2018 YRAP Winter Camp - Spots Filling Fast
December 27-29, 2018 @ Morven Park International Equestrian Center
Spend your winter break on a horse! Enjoy Area II's Winter WOW Camp at Morven Park with three days of excellent instruction from top Eventers Stephen Bradley & Skyeler Voss, plus daily guest lectures.

Camp is open to all riders / levels and is NOT restricted to Young Riders.


Morven Park's newly installed arenas with excellent footing from Attwood Equestrian Surfaces offers you an unparalleled opportunity to advance your riding. #LearnFromTheBest #RideOnTheBest
Cost: $500, payable though Event Clinics.
Includes mounted/unmounted lessons, afternoon demos, talks, snacks, stabling and facility fees at Morven Park.
Fix-A-Test Fundraiser for Area II YRAP - Support A Great Cause
December 30, 2018 @ Morven Park International Equestrian Center

To raise funds for their 2019 competition goals, Area II's YRAP will hold a fundraiser Fix-A-Test session on Dec 30 with licensed dressage judge Gretchen Butts from Waredaca.

This fundraiser is open to the general public and is a wonderful opportunity to get feedback from a top dressage judge while also supporting the Area II YRAP program.

Riders of all ages/disciplines are encouraged to participate.
Cost: $80, payable through Event Clinics ($50 for USEA Adult Riders, Young Riders, and Pony Club Members.)
? Event Clinics Prize Raffle Sponsored By Attwood Equestrian Surfaces ?

Hey Area II Riders! We're giving away one FULLY PAID ENTRY to Area II's YRAP Fix-A-Test Fundraiser with Gretchen Butts, courtesy of Attwood Equestrian Surfaces.

All ages are eligible to win, prize value $80. Winner will be announced on social media on Dec 27, 2018.